Sat 11th May 2019

By Steam Train / Zillertalbahn to Fügen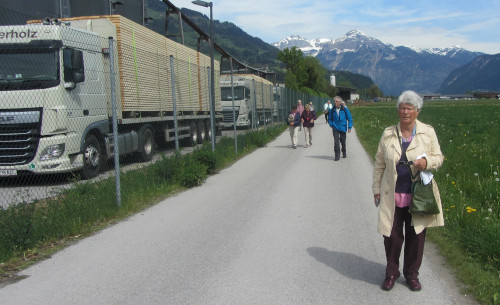 Our very interesting trip to Binderholz in Fügen Zillertal. We had a guided tour followed by an excellent lunch. For the first part of our day the sun was shining.

We had tried to use public transport this time, going by train and bus and returning by the famous steam train ( Zillertaler Dampflok ) After a really good day it had started to rain heavily. We were waiting at the station a long time, it seemed that the old steam train had broken down somewhere along the track. There were no trains nor buses and the day ended by us taking taxis to Jenbach. ). In the last photo you see Heinz still hoping to see the train coming along the track.
------> next review

We are starting our

Winter Season

on

10th September