Austrobrits on tour again

Saturday March 25th-Thursday March 30th

Sunday March 26th: North Wales

Our programme says: Visit North Wales but first we have to find our 7-seater down by the riverside. We do not immediately recognize the 7-seater as such but manage to get in and fix our 8th member: Susi, the GPS or "navi". Only Reinhold knows exactly where to sit (in the driver's seat); the others have to develop a cunning plan for the seating order.

First stop:

Runcorn Bridge over the River Mersey and Manchester Ship Canal at Widnes. Susi works all right.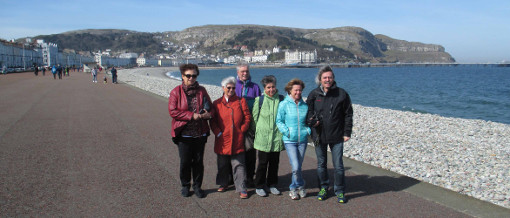 "She" also correctly guides us to Llandudno while Hazel is teaching us how to pronounce this and other Welsh words.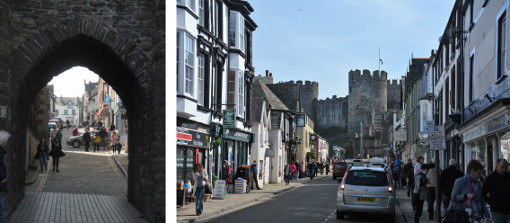 After a short photo stop at the sunny but windy coast, we continue to Conwy (Town and Castle). As this is part of the UNESCO World Heritage, we park our 7-seater near the impressive walls and walk through the medieval streets. Having admired the UK's smallest house at the seaside, we return to a place where
Rupert has already tasted the coffee and sit down for a short lunch break (several Welsh rarebits).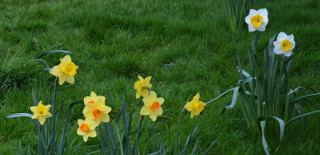 We spend a sunny afternoon in the Conwy Valley admiring all the daffodils and the numerous sheep in all sizes. It is hard to persuade Karin not to take a little one with us – the seating space in the car is very limited.

We spend some time in search of another World Heritage Site:

the Pontcystyllte Aqueduct, which is clearly not very well signposted. Susi has meanwhile given up. The roadworks and the deviations have apparently confused her. But with Hazel's help we find our last item of the day:

The Bear's Paw at Frodsham ( built 1637). A delicious Sunday dinner marks the final point for a truly magnificent day.

------> next review

We are starting our

Winter Season

on

10th September